inside the rockwell group-designed moxy east village hotel, italian artist edoardo tresoldi has installed an ethereal sculpture that floats above the main dining room at cathédrale — the hotel's landmark french-mediterranean restaurant. infilling the triple height domed ceiling is tresoldi's signature wire mesh piece called 'fillmore', which pays homage to new york's legendary fillmore east, a venue widely revered for its medieval revival architecture. the 19-foot installation evokes the grandeur of the past, and creates a dramatic dialogue with the restaurant's architecture and interior design.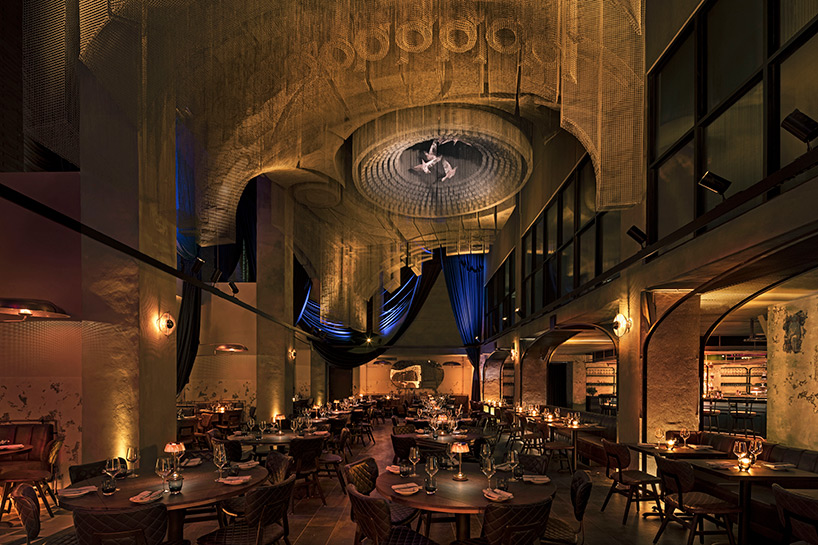 the design of moxy east village has been conceived by rockwell group as a non-linear timeline, with each floor revealing a layer of inspiration drawn from different eras in the east village's storied history. cathédrale, located one level below ground, evokes the musical legacy of the 1960s. guests descend from the hotel lobby via a staircase that resembles a fire escape between buildings. the main dining room is characterized by a soaring, triple-height space covered by tresoldi's delicate yet monumental sculpture that appears as an apparition of a grand domed ceiling.
cathédrale also includes an open kitchen with copper accents and a bar area with distressed plaster walls and neon signs that reference east village hotspots. 'the poster room' — a private dining area — immerses diners in the psychedelic rock era with its walls and ceiling lined with backlit screen prints of vintage concert posters.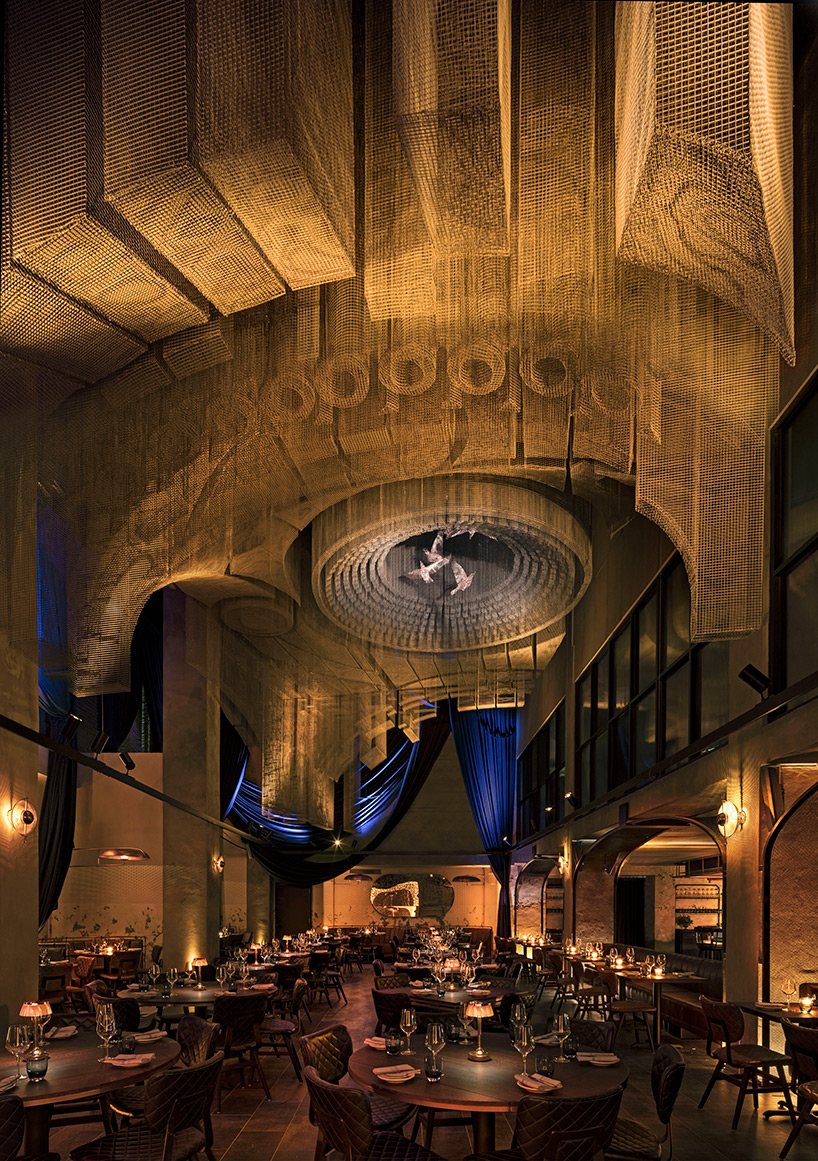 while tresoldi, who was nominated for THE DESIGN PRIZE 2019, is best known for creating temporary interventions in public spaces, 'fillmore' is permanently installed at moxy east village. the artist refers to the sculpture as an 'architectural precious wreck,' and 'a tribute to the legendary cultural background that influenced not only new york's culture, but several generations worldwide.' the hotel's pièce de résistance, 'fillmore' marks cathédrale as an east village destination for art lovers, foodies, and architecture buffs alike.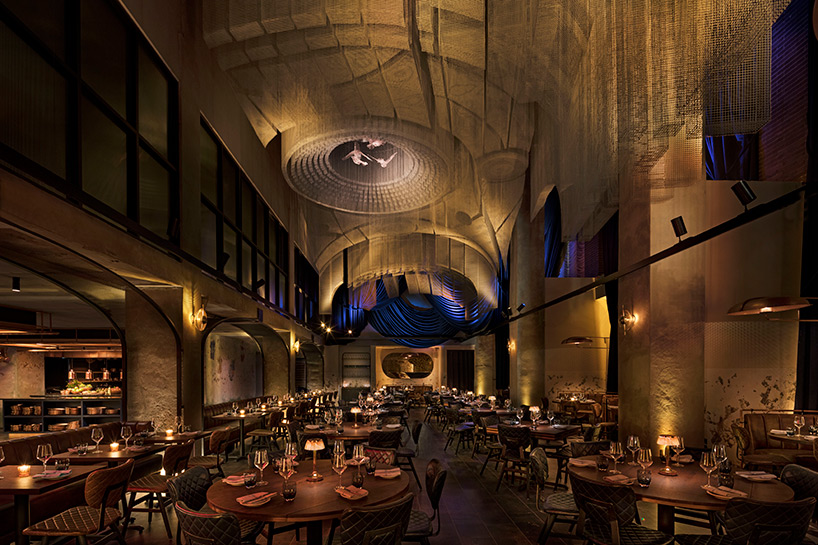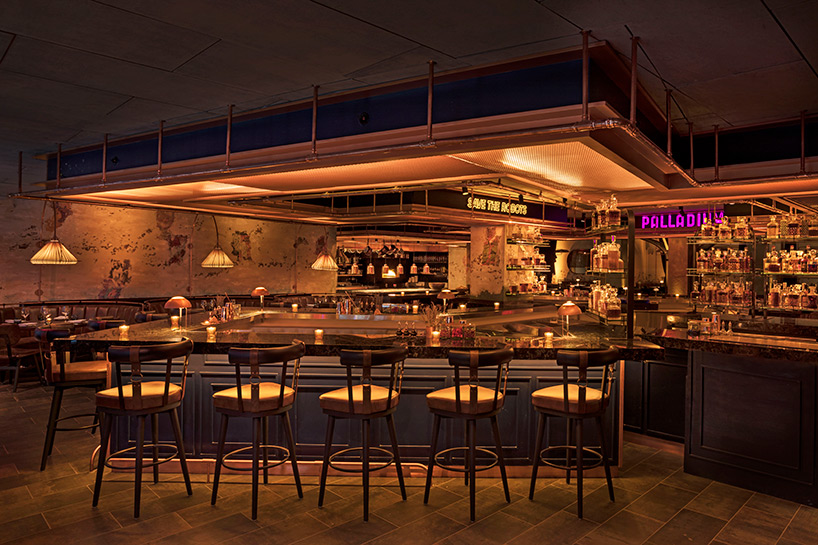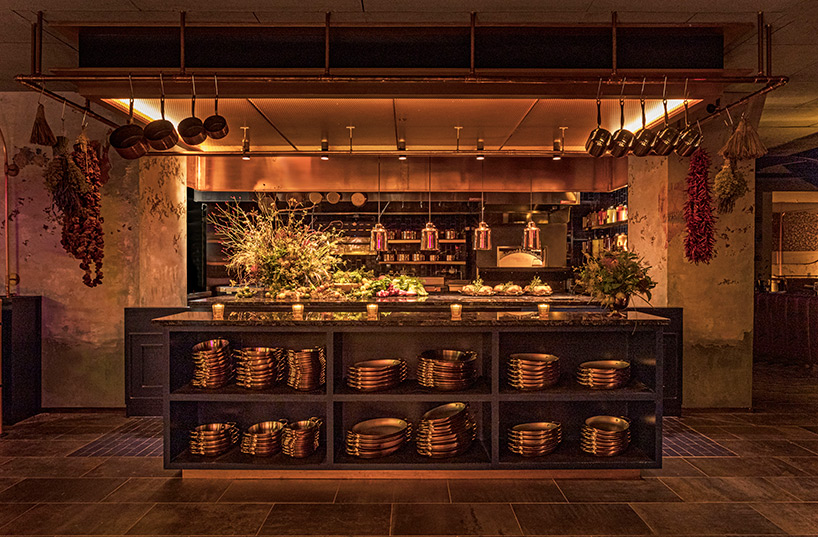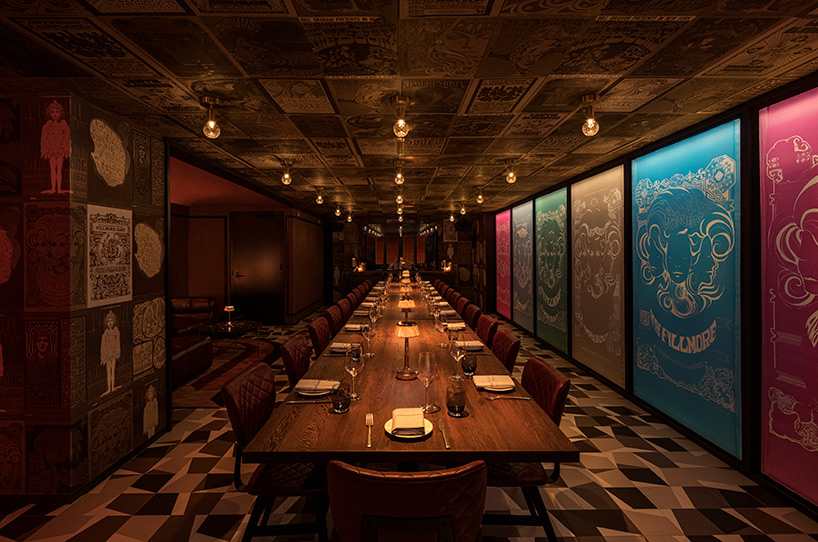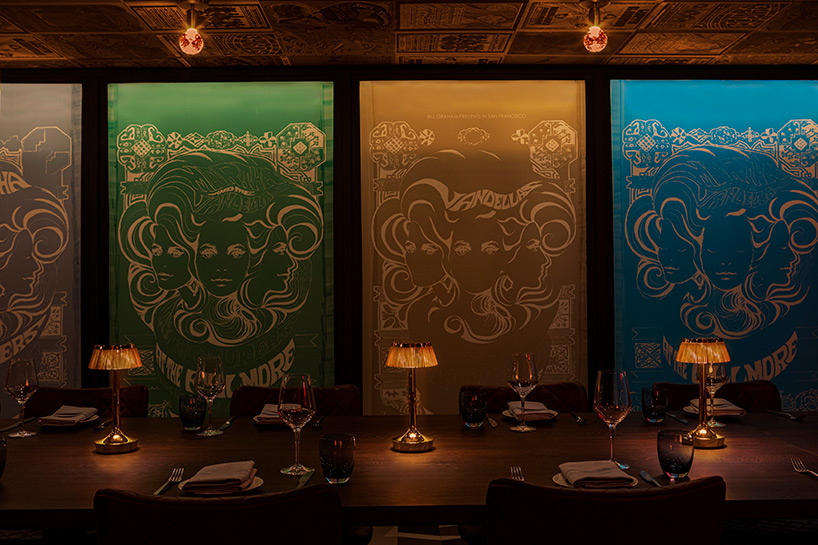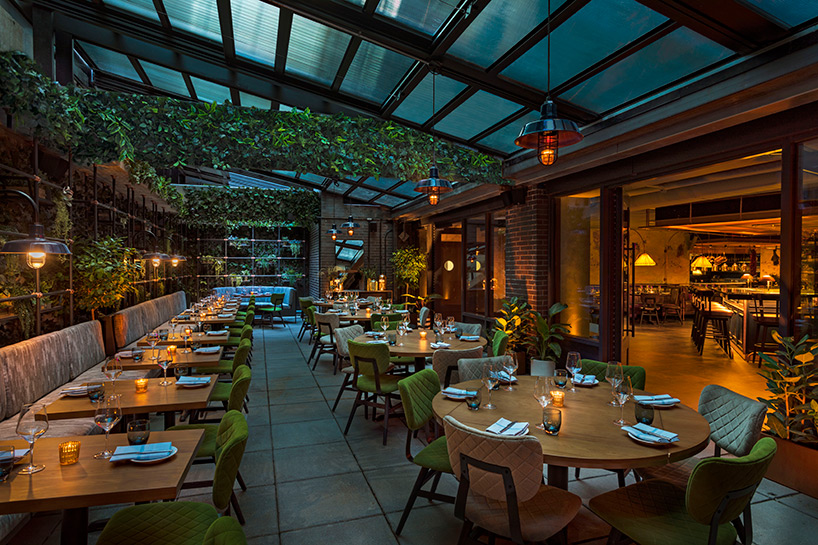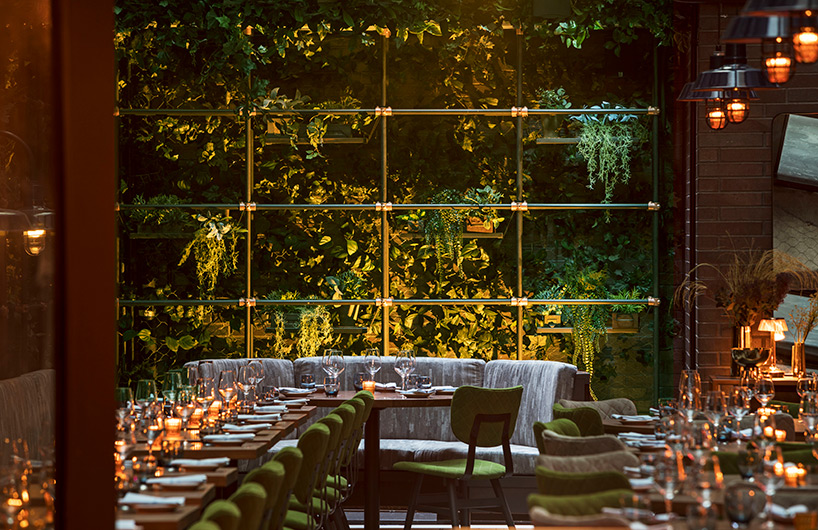 project info: 
location: moxy east village
moxy east village design: rockwell group
artist of 'fillmore': edoardo tresoldi
nina azzarello I designboom
nov 19, 2019