'bent pool', a 20-foot-tall sculpture by elmgreen & dragset, has been unveiled in front of the miami beach convention center during miami art week 2019. forming part of the city's 'art in public places' program, the sculpture is shaped like an inverted 'U', with the swimming pool held up by two stone plinths. this creates an intimate passageway for the public to walk through, one person at a time. as the sculpture is an arch, a form that often commemorates historical battles or marks the ceremonial entrance to a city, the piece challenges the conventions of outdoor sculpture and monumentality.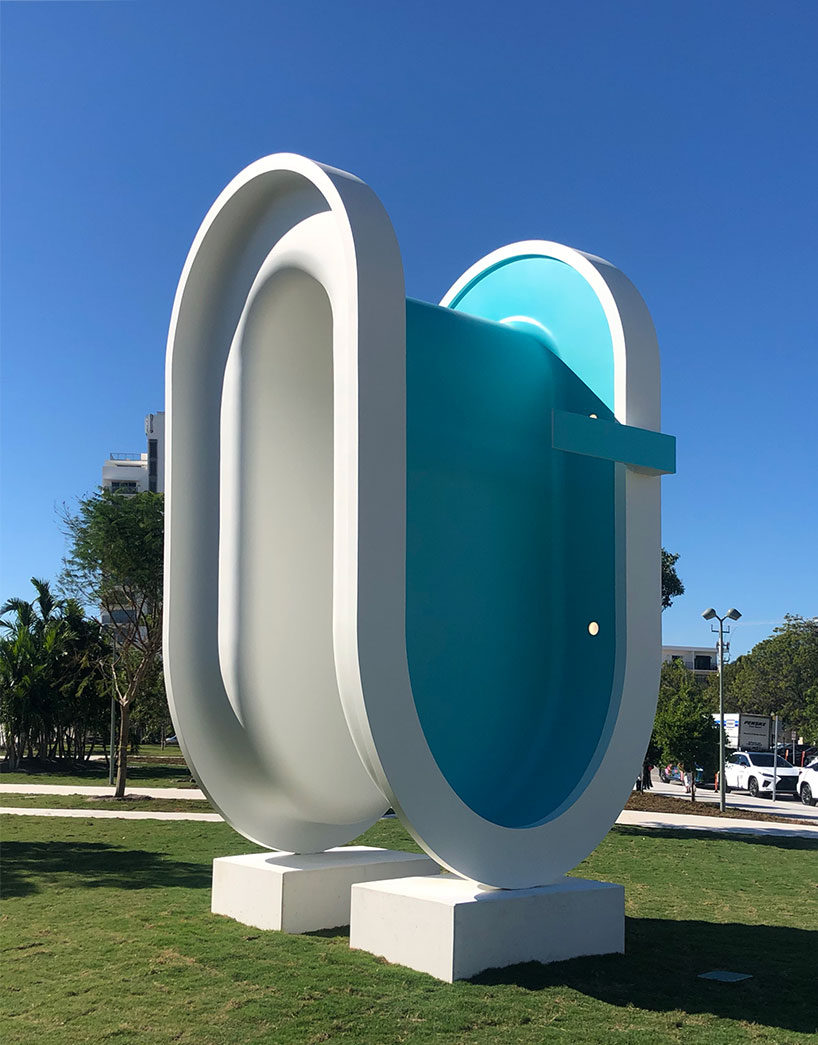 image © designboom
elmgreen & dragset's 'bent pool' expresses a turquoise blue interior wrapped in a matte white exterior. from one side of the pool, the diving board can be seen and from the other, a metallic ladder can be found. at night, the pool lights turn on to create a dramatic contrast with the surrounding park and the dark sky. swimming pools are a natural part of miami beach's urban fabric. however, the distorted shape of the pool makes the viewer more aware of how objects are perceived relative to different contexts. the sculpture encourages us to think about how we normally interact with our surroundings: how accessible or inaccessible they appear.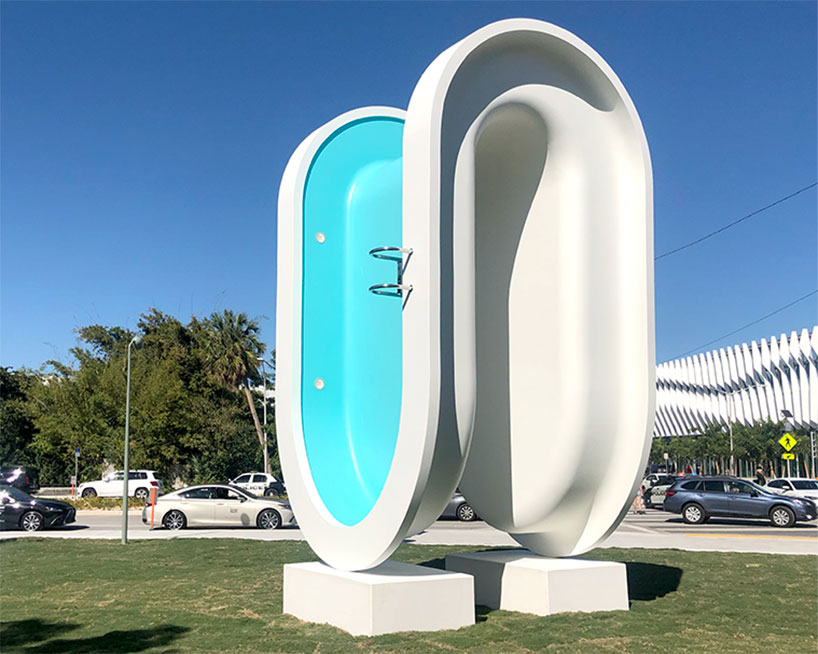 image © designboom
commissioned as part of the city of miami beach's art in public places program, the sculpture is one of six permanent site-specific works surrounding the miami beach convention center (MBCC). the selected artworks collectively represent the largest public art project of its kind installed on a single site in united states history.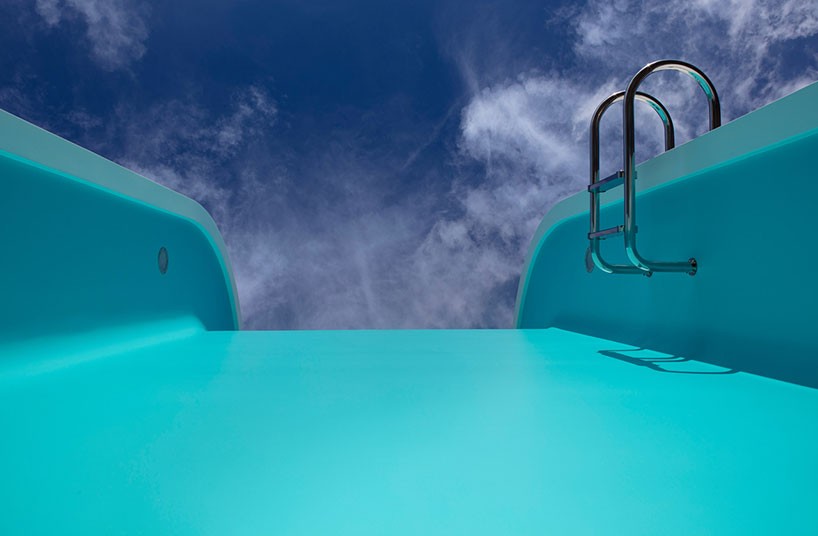 image by mike butler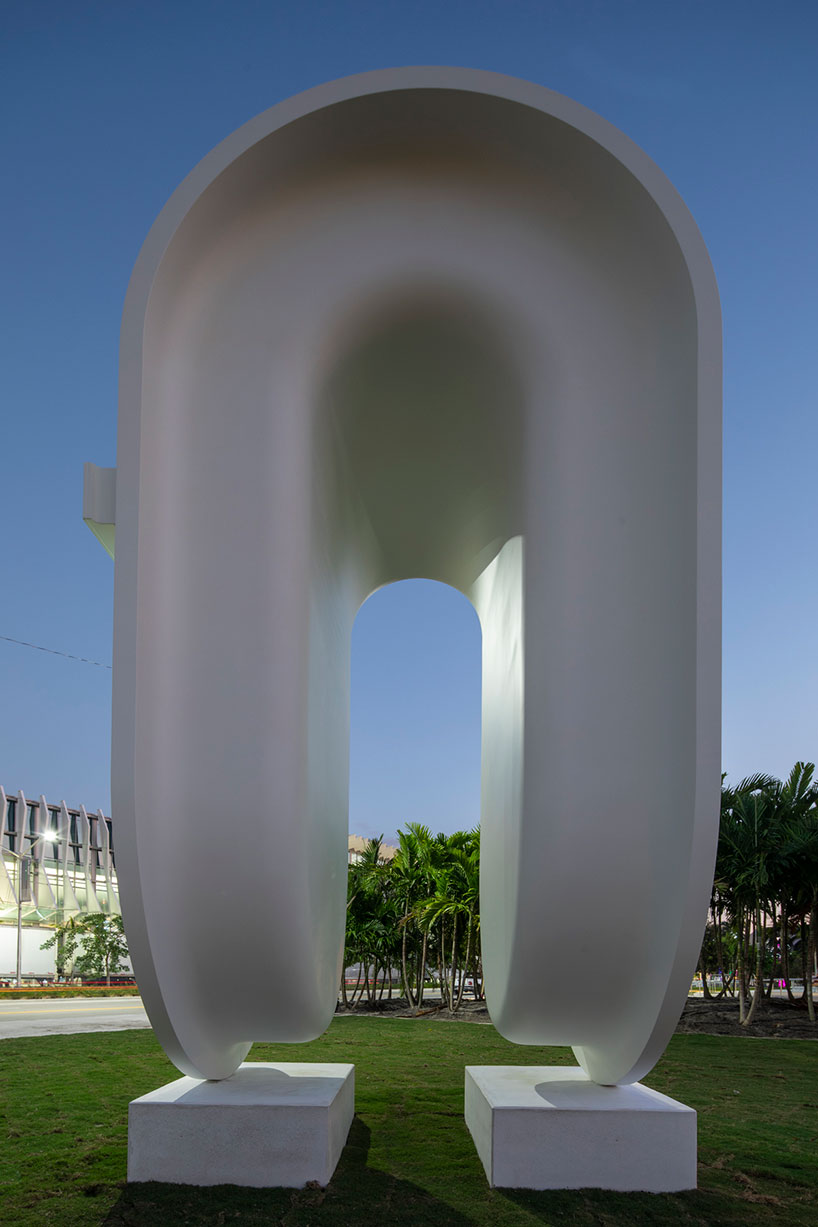 image by robin hill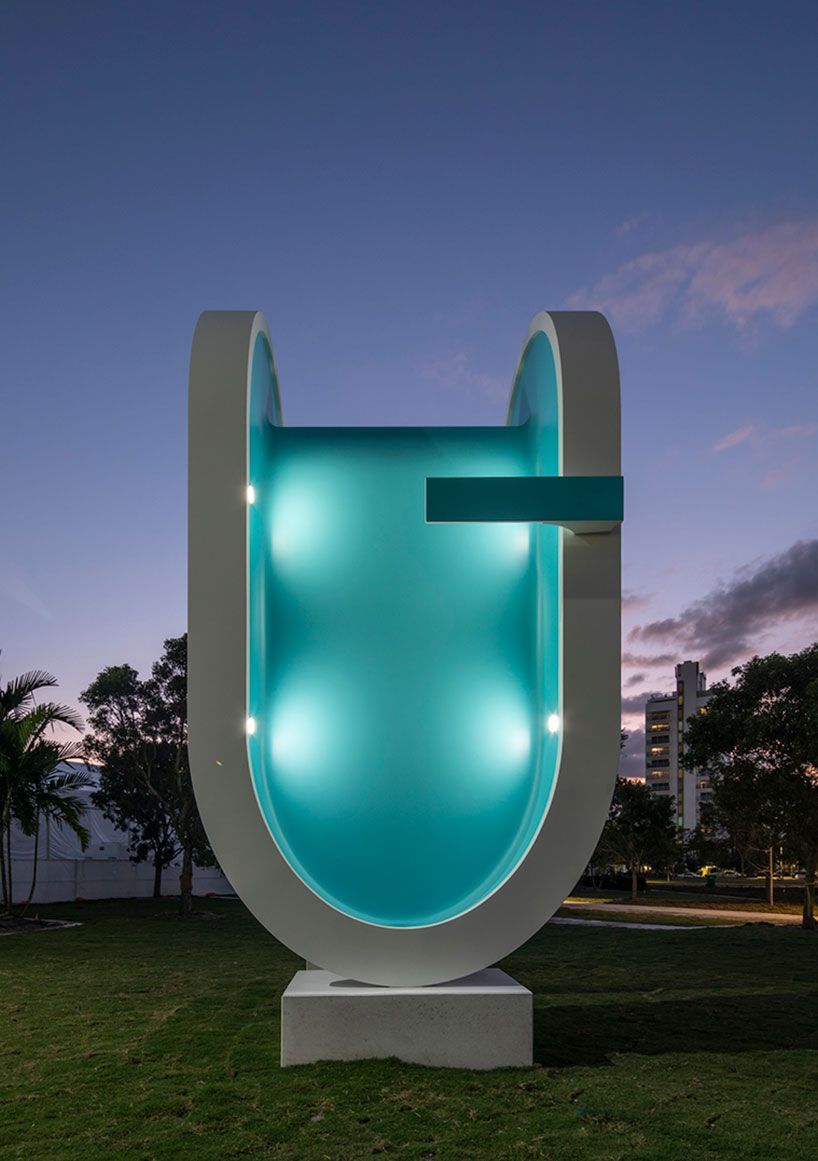 image by robin hill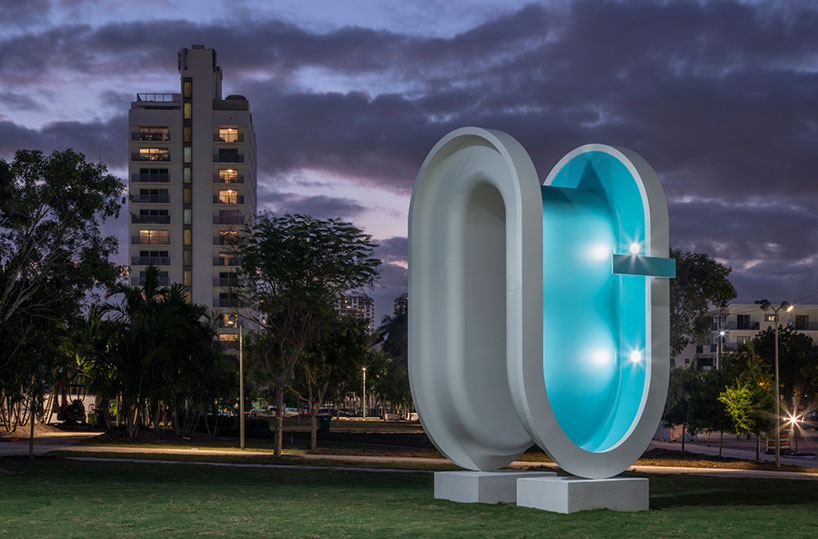 image by robin hill
project info:
project: bent pool (2019)
artists: elmgreen & dragset
location: pride park, miami beach convention center
event: miami art week 2019
commissioner: city of miami beach's art in public places program