a group of distinctly unusual travellers have arrived in the city for the venice art biennale 2019. loaded with luggage, the visitors have all disembarked the canal boats and dispersed across the ancient city, through the maze-like narrow streets and into historic palaces, churches, theaters and galleries – organized with the patronage of the city of venice. numbering nearly 30 almost 30 bronze sculptures,  bruno catalano's 'travelers' with ravagnan gallery resemble incomplete human forms that blend into their locations and act as a void to see the surrounding world.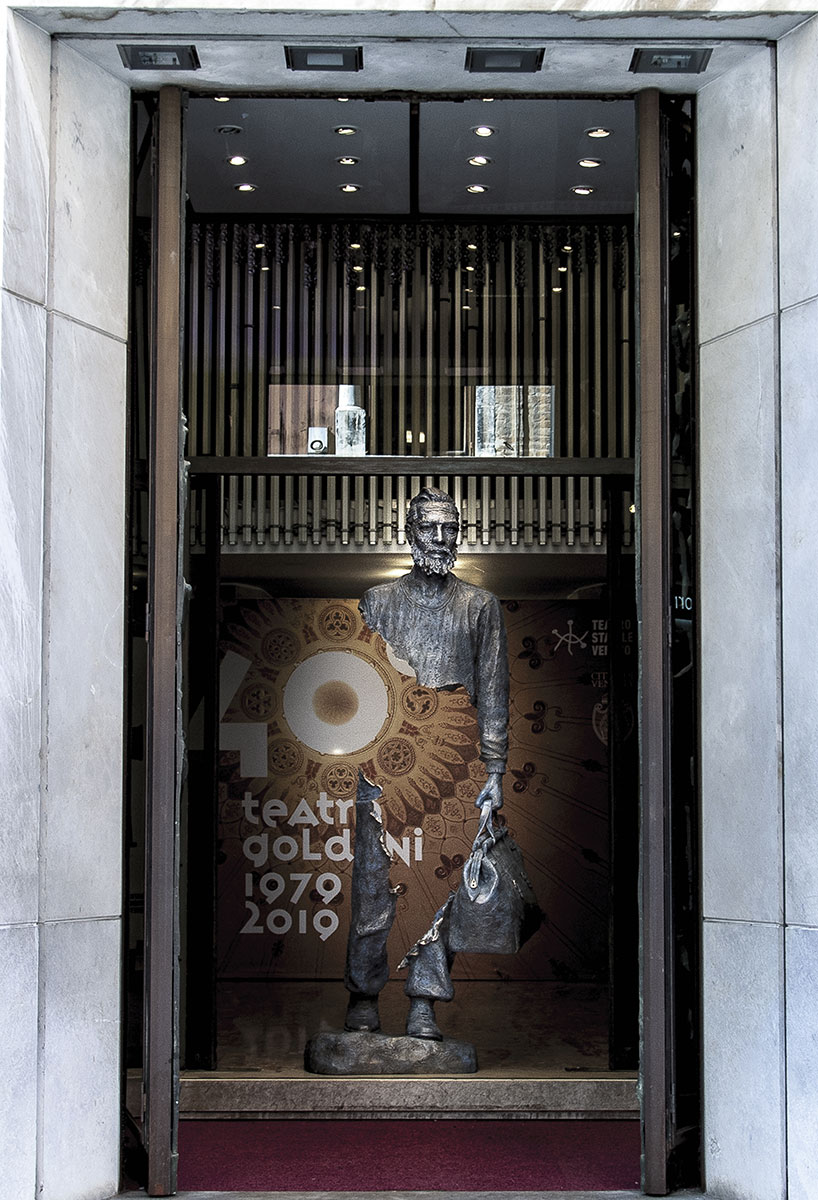 'van gogh II' sculpture inside the goldini theatre (main image too)
all images courtesy of ravagnan gallery
the 'travelers' by bruno catalano with ravagnan gallery is a multi-site exhibition that unites the franco-italian artist's most recent work across venice. each bronze sculpture is characterized by the incompleteness of the central part of their bodies. with their natural and instantly understandable shape, the human forms still reference 'classicism' despite the shredding and absence of their middle body. the artist claims that they reflect the relationship between completeness and emptiness that has distinguished the large part of the 20th century.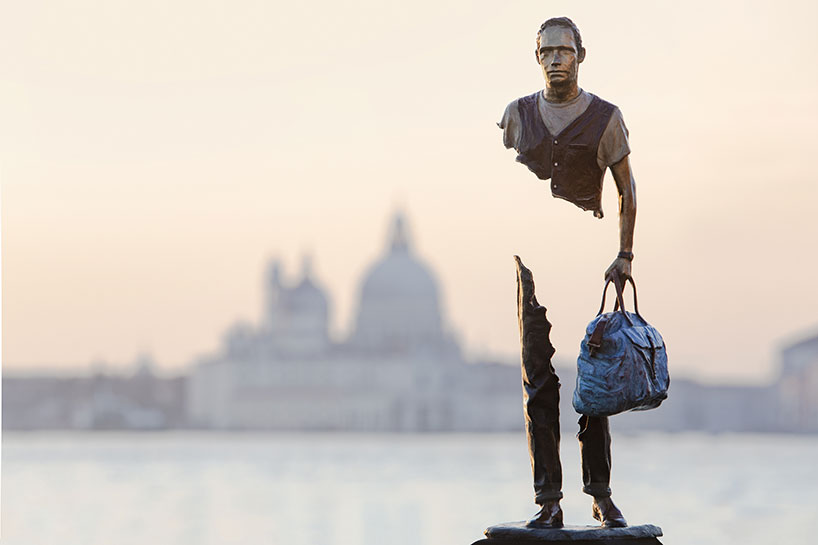 either alone or in small groups, the sculptures lace together our path in a journey across the city. the 'van gogh II' figure welcomes visitors into the foyer of the goldini theatre, 'blue de chine' looks across the grand canal from the terrace of the sina centurion palace, and gathering of differently sized models are on full display at the historic ravagnan gallery in st mark's square, with a new gallery having also opened in dorsoduro. a congregation of bronze and terracotta meet inside the church of san gallo, a small 16th century oratory, for an exhibition titled 'set that baggage down'.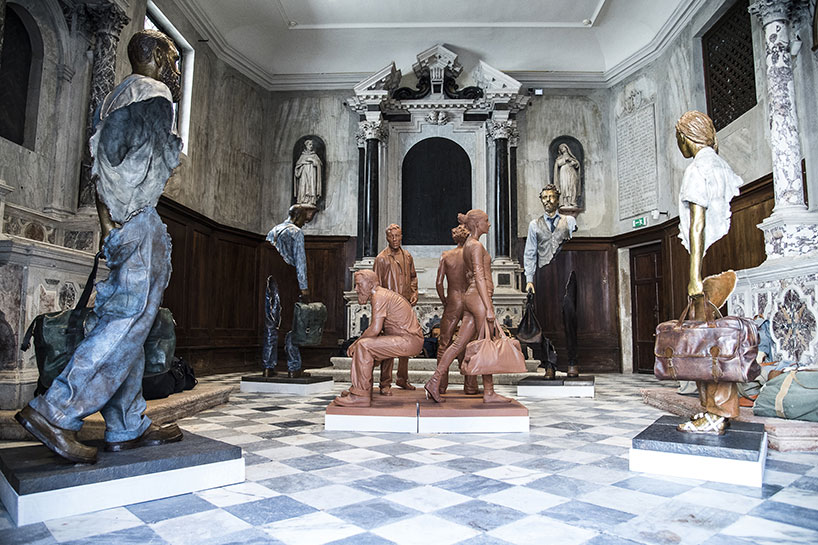 the 'set that baggage down' exhibition inside the church of san gallo
the exhibition comprises four characters, three males called 'hubert', 'raphael' and 'bachir' and one female named 'lauralou'. the bronze sculptures are reflected in a mirrored effect, with their respective terracotta models opposite them in the middle of the room. there is a contrast between the completeness and emptiness of the forms, but they bring to light the creative process of bruno catalano. inside the church, the artist places his own luggage as the true symbol of the journey – an object were we can carry items and also our hopes and dreams for a better future.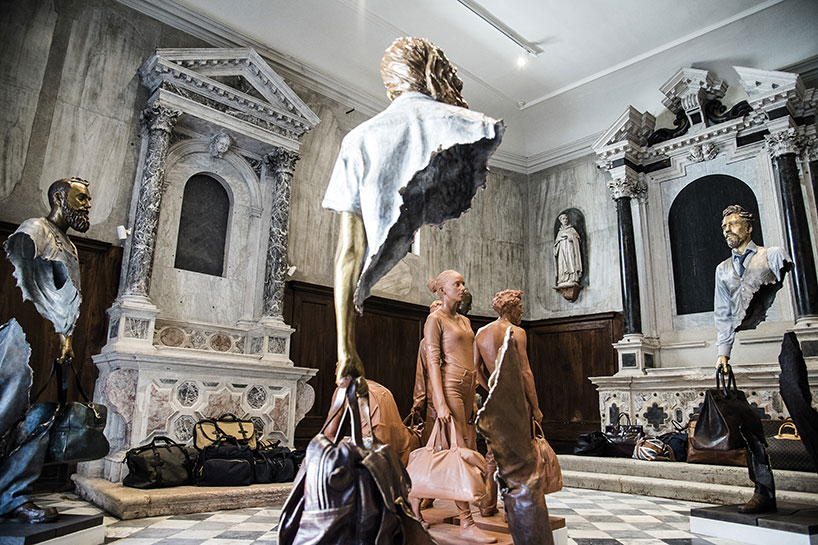 the four bronze models are each reflected by their respective 'complete' terracotta statues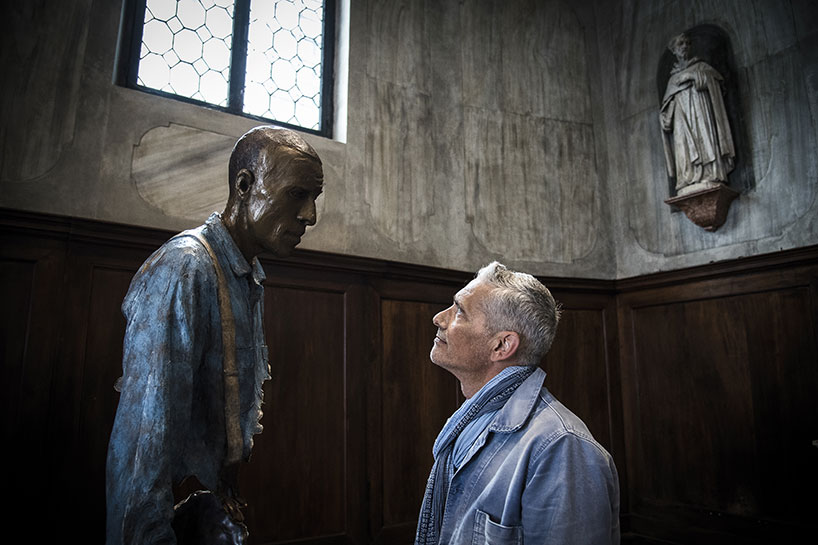 bruno catalano inside the church of san gallo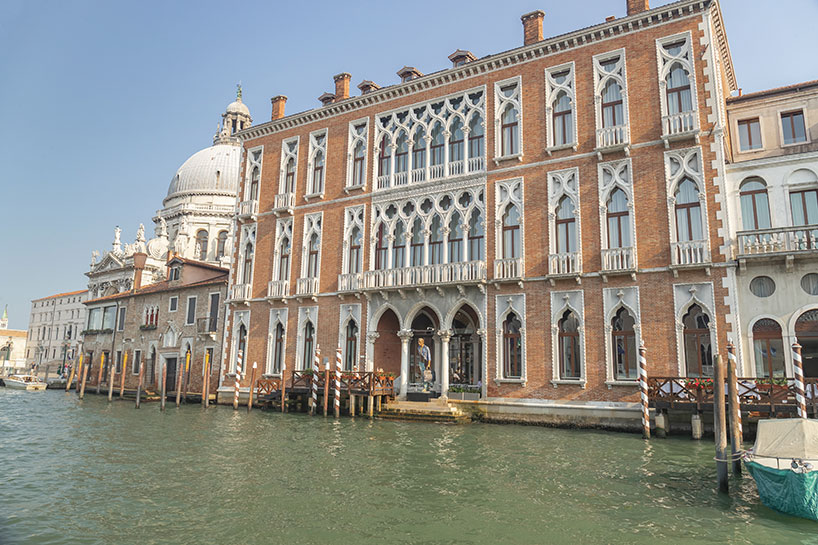 'blue de chine' sculpture on the terrace of the sina centurion palace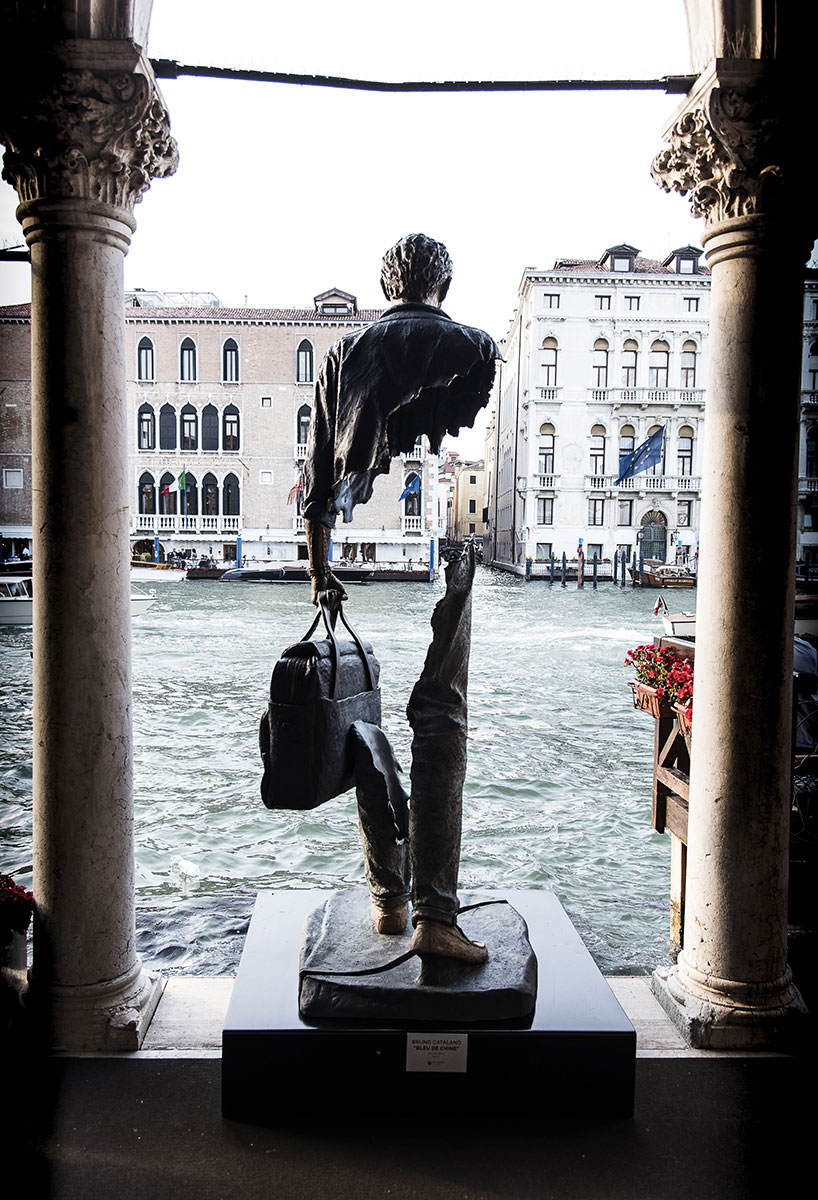 'blue de chine' looks out across the grand canal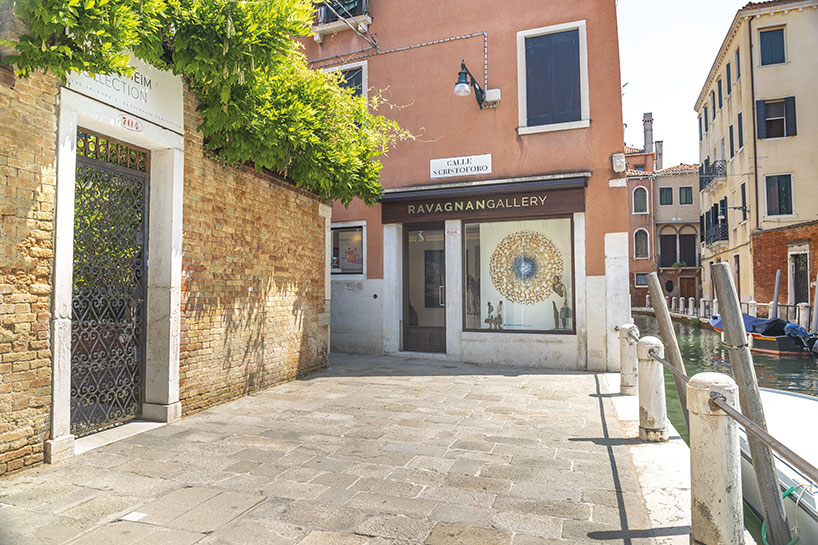 the new ravagnan gallery in dorsoduro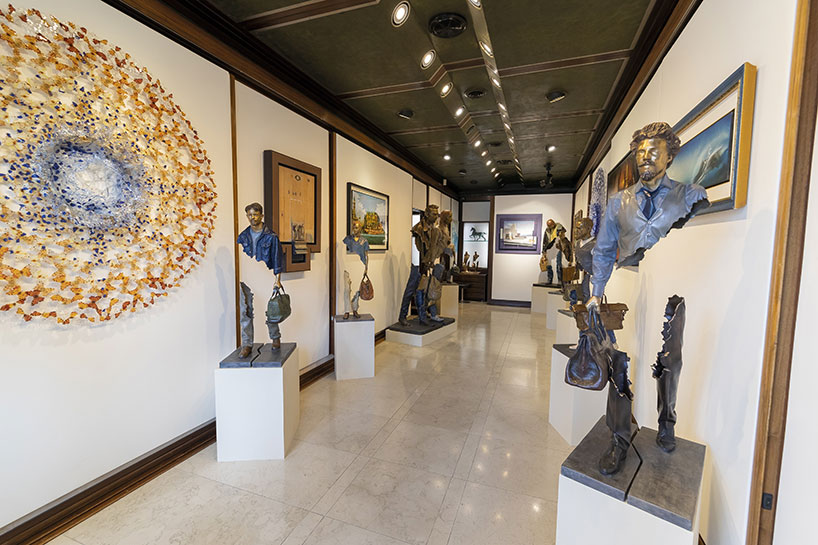 ravagnan gallery in st mark's square
exhibition info:
gallery: ravagnan gallery
artist: bruno catalano
title: travelers
city: venice
locations: church of san gallo, goldoni theatre, sina centurion palace, ravagnan gallery in st mark's square, and the new gallery in dorsoduro
dates: may 7 – november 24, 2019
event: venice art biennale 2019