The Monarch Sculpture Park is a nonprofit outdoor art gallery located near the Tenino and Rainier border. 
Tucked behind the Chehalis Western Trail and easily accessible to bike riders and trail walkers, guests are greeted at its entry by an appropriate sculpture — a bicycle arch. With bits and pieces of bicycle parts delightfully welded to the arch, visitors right away know they're in for a treat.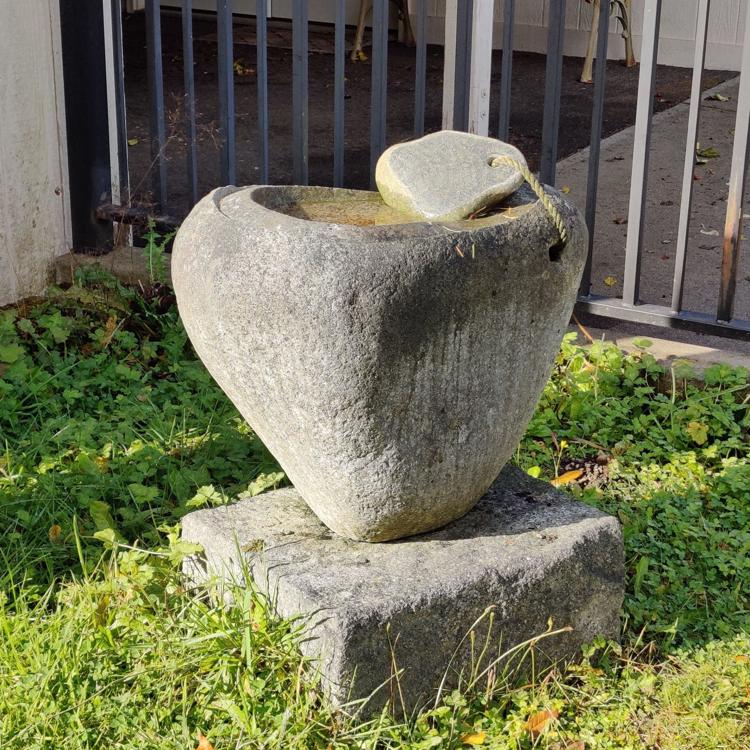 Artist Myrna Orsini and her late business partner Doris Coonrod opened the park in June 1998 with an Annual Sculpture Exhibition and Open House. More than 300 visitors watched artists demonstrating skills with wood, stone and metal. At the time, the park was much larger, at about 80 acres. Later that year, the park hosted a stone sculpting symposium with 11 stone sculptors from around the globe, including the United States, Canada, Ukraine, Russia, Lithuania, Cuba, Scotland, Austria and Italy. The artists lived, learned and worked together for six weeks and they donated their completed sculptures to the park. 
These stone works proudly dot the path in front of the gallery and studio. 
The creative journey of visitors unfolds as they walk through an angular sculpture made of metal. 
"This piece is called 'The Portal," Orsini said. "It's designed to make a 'boom' when the temperature changes." 
Monarch Sculpture Park contains 120 sculptures made from materials, ranging from glass and wood to stone and metals of all sorts. Some works have been donated by local, national and international sculptors and others are on temporary exhibit or are for sale. The colors, shapes and forms are dazzling in their variety.  
The now 5-acre property is completely dedicated to sculptures. Admission is free, and leashed dogs are allowed. A wide path extends through the woods and sculptures peek from behind trees and plants, sometimes in the most unlikely places. A big field welcomes visitors and hosts several pieces, including a spectacular sculpture created by Orsini titled "Pick Up Sticks." If you look closely, you'll see faces embedded in the sticks. 
Many of the works featured at the park are designed for interaction. Guests can walk under and through various sculptures. Orsini is currently working on improving her Butterfly Maze and has a call out to ceramic artists to submit pieces of their work. She hopes that when completed it will "be a space for all to gather and celebrate what connects us all as humans."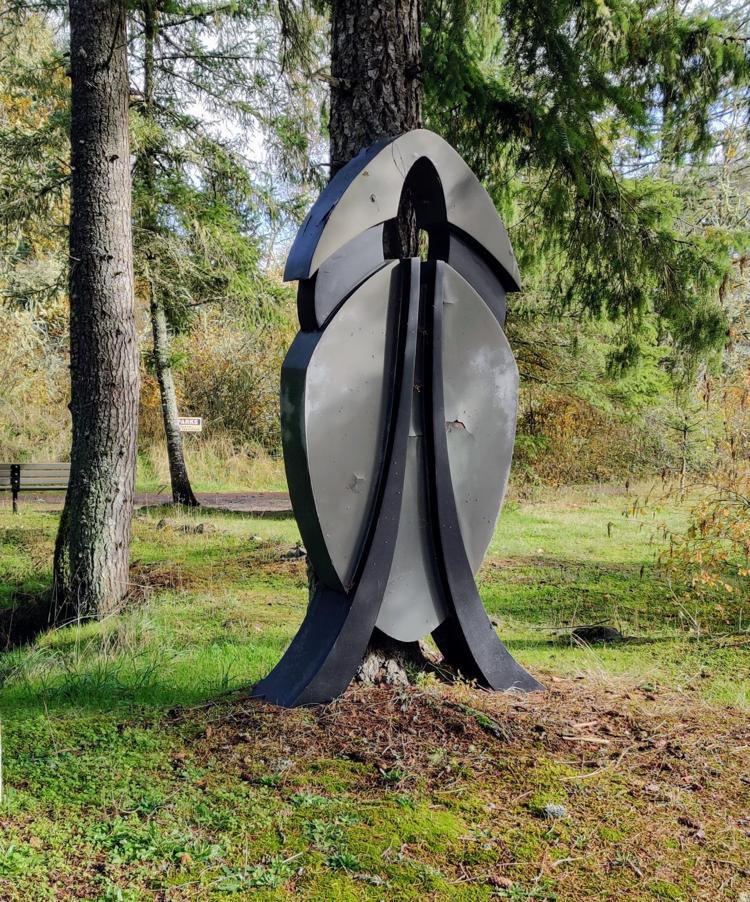 There are multiple gardens to experience including a Music Garden, Bird and Butterfly Garden, Japanese Garden, a Fantasy Garden each with their own distinct look and feel. Creativity oozes from every scene and one feels inspiration as well as admiration for the minds and hearts of the artists.
Monarch Sculpture Park went through troubled times in 2008 when co-founder Doris Coonrod died and Orsini was unable to manage the park on her own. She put the 5 acres that housed her home and beloved sculptures on the market in 2011. The month it was to be sold, a group including the Woodland Trail Greenway Association, along with civic leaders, joined together to keep the park open by providing temporary funding for the park's liability insurance and helping to manage volunteers to assist with landscaping.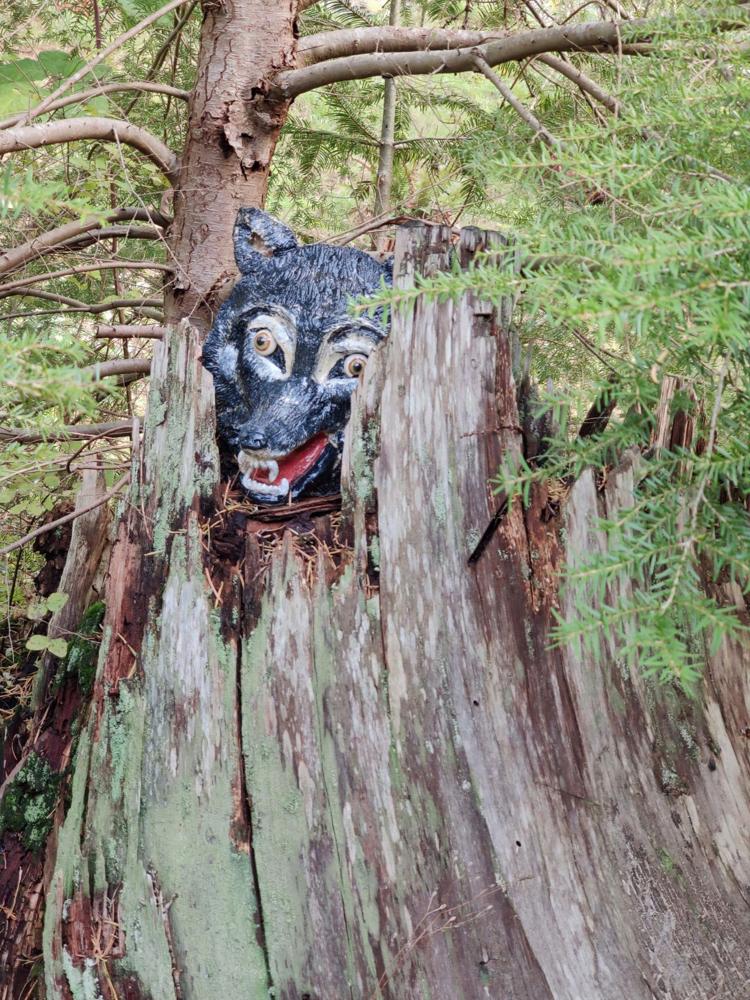 Then, in 2012, the Monarch Sculpture Park was unwittingly caught up in a dispute between two neighbors and Orsini was told that she must have an indoor bathroom and provide more parking spaces in order to continue classes and artist retreats. Despite her efforts, the park closed for a short time, but with relentless determination, Myrna was able to re-open as a "primitive park" in May 2017. 
Monarch Sculpture Park welcomes visitors daily from dawn to dusk and is free to the public, although donations are gratefully accepted. During the summer, the park hosts outdoor art classes for families and small groups. Visits by schools and other groups are encouraged. Check out the park website at http://www.monarchsculpturepark.org  regularly to learn about upcoming programs. Those interested in volunteering and those who have questions can reach the sculpture park at 360-264-2408. 
Monarch Sculpture Park is located at 8431 Waldrick Road SE, Tenino.