brian donnelly, better recognized as KAWS, debuted his first solo exhibition in the middle east at the qatar fire station on october 21st 2019. along with over 40 original artworks from his twenty-year career, KAWS also installed a monumental 40-meter long inflatable sculpture 'HOLIDAY' on the dhow harbor. previously displayed in many other cities such as hong kong and seoul, his iconic moving art installation is hard to miss. 'I am grateful for this opportunity to show a large group of my works in doha for the first time, and in such a complex and interesting space at the fire station.' commented KAWS.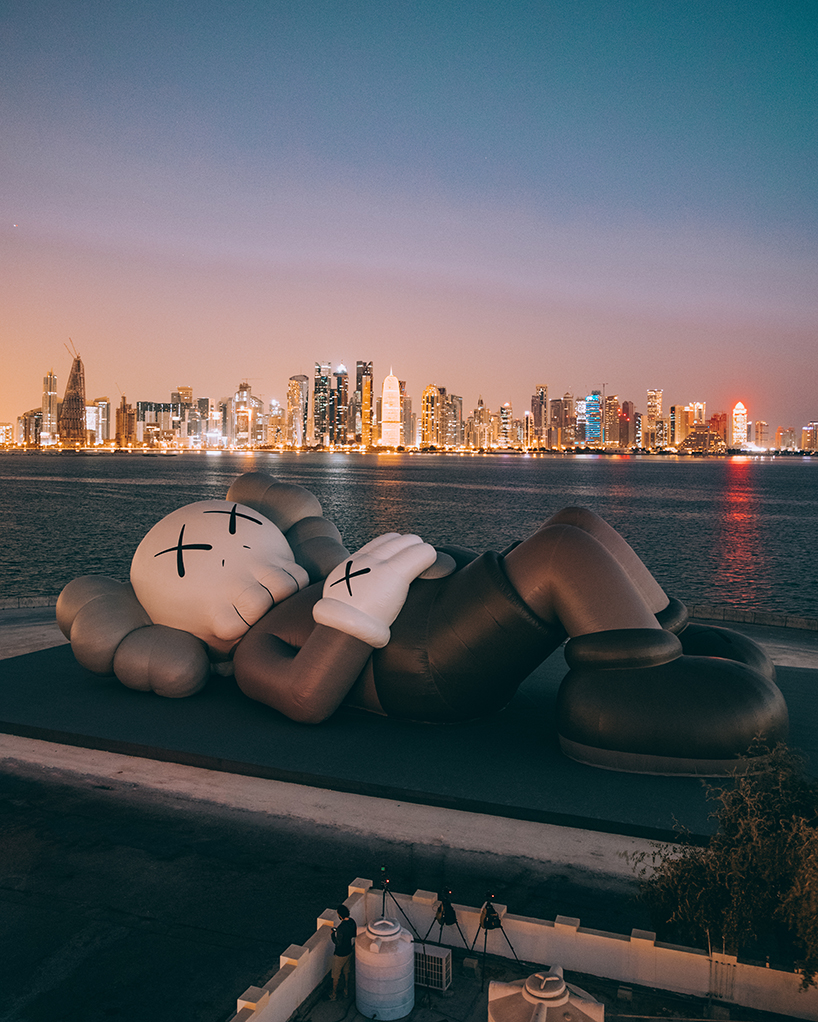 all images courtesy of @nk7 and @allrightsreserved
the inflatable large-scale sculpture 'HOLIDAY' by KAWS, positioned across the water from the city skyline, lies on a rectangular platform looking into the distance. 'we are pleased to present this important exhibition of the work of internationally renowned artist kaws, along with the giant public installation in dhow harbour,' said sheikha reem al-thani, director of exhibitions at qatar museums. 'if the public reception of the recent installation of kaws's small lie (2018) at doha's hamad international airport, is any indication, the artist's larger than life sculptures, which evoke questions of humanity and hope, will unquestionably resonate with the people of qatar.'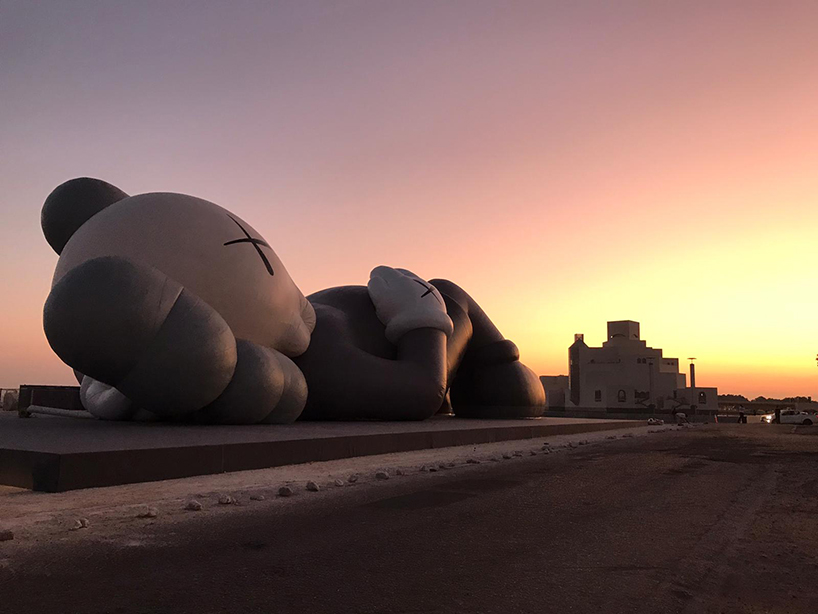 commissioned by qatar museums and curated by art historian germano celant, KAWS solo exhibition 'HE EATS ALONE' can be found at the city fire station art museum nearby the harbor. the two-story exhibition features his original paintings, graphic design, small-scale objects and sculptures on the first floor, and ninety examples of commercial collaboration works such as sneakers, skateboards and toys can be found on the second floor. 'the figures by KAWS are inflicted in the world through a system of global communication and distribution. they are delicate, original forms that graft into every earthly context.' praises germano celant.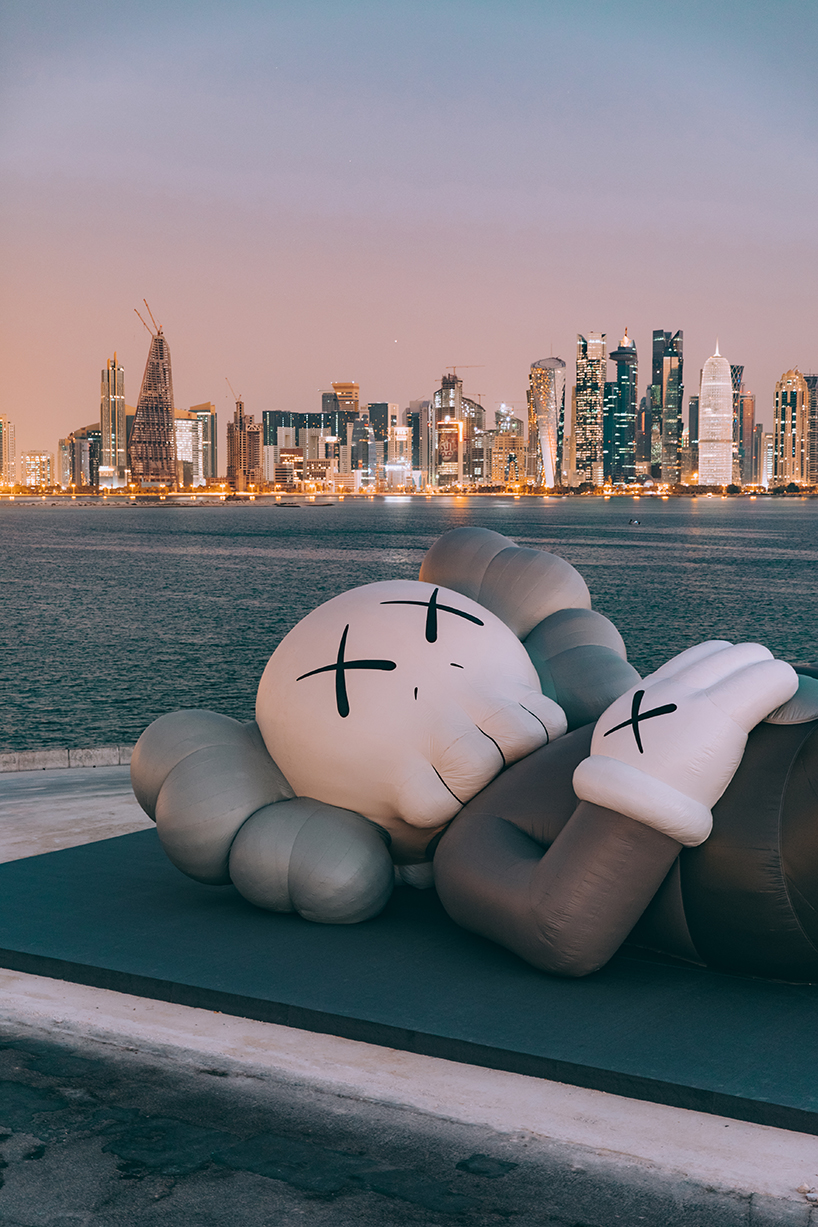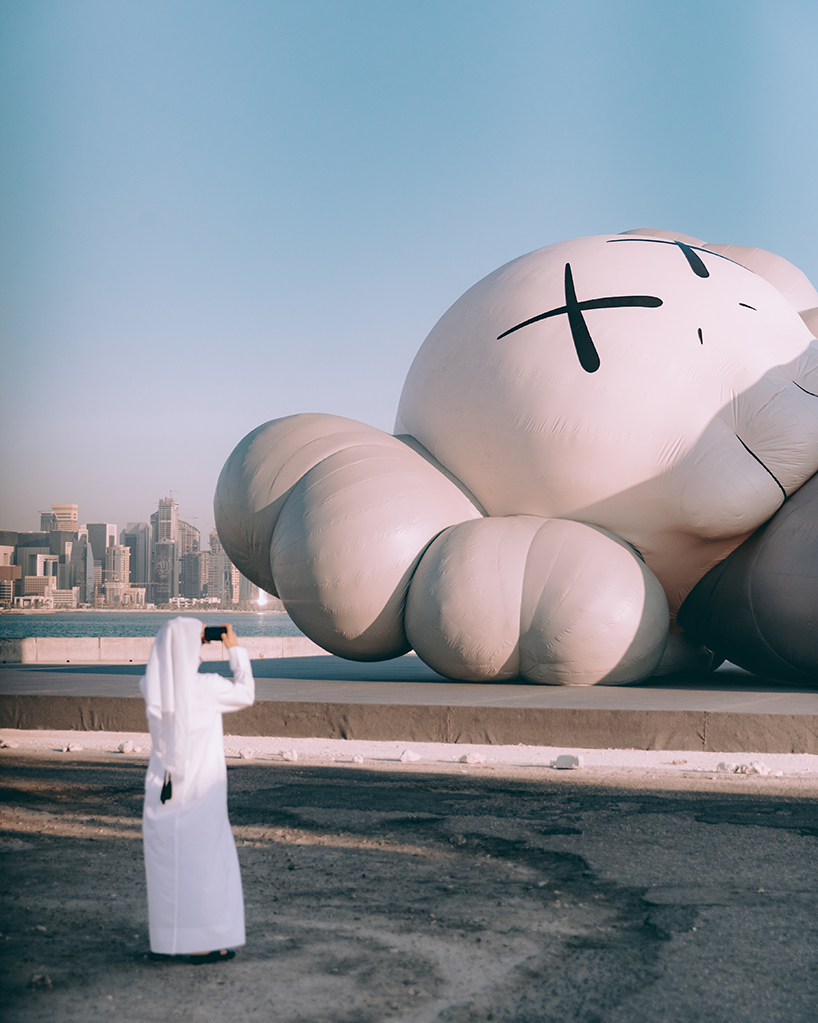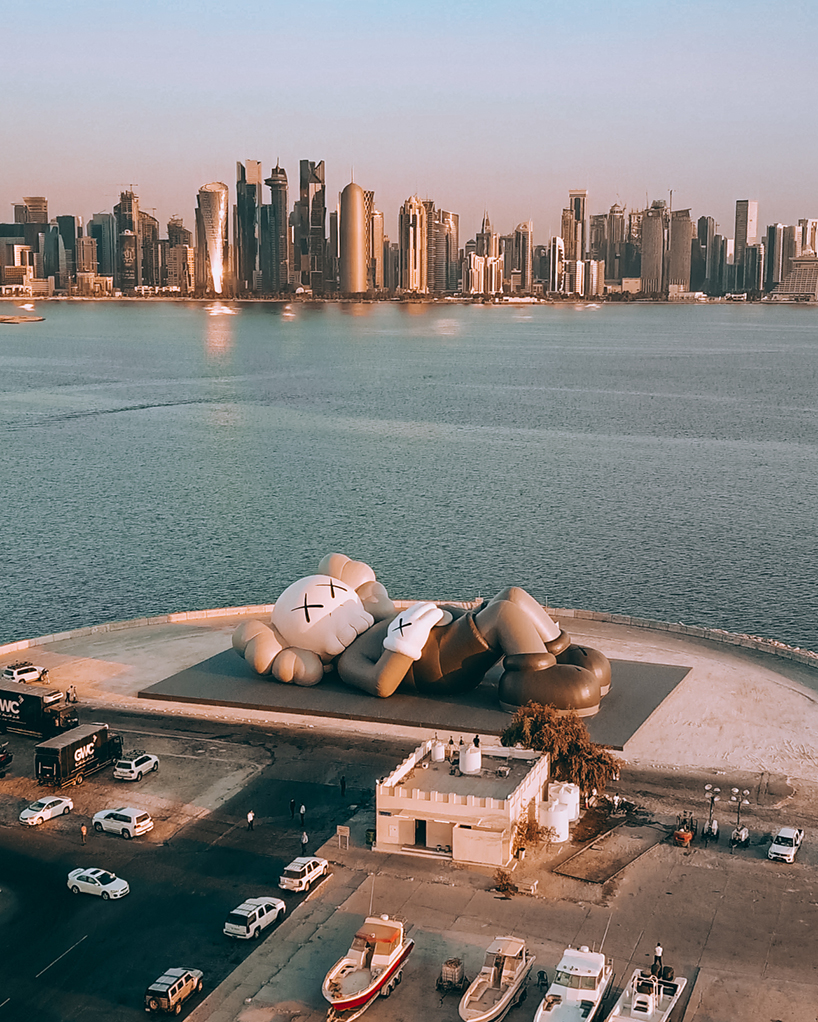 project info:
installation: HOLIDAY
artist: KAWS
location: doha dhow harbor, qatar
dates: october 25, 2019 – january 25, 2020