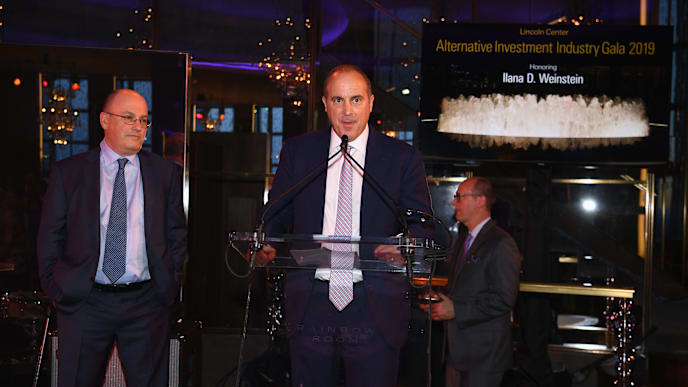 Either the New York Mets' next majority owner is really bad with money, or he is willing to spend what it takes to win a World Series without breaking any kind of sweat.
Mets minority owner and future majority owner Steve Cohen has apparently spent more money on an art piece than the organization has on any single player's contract.
News went public Wednesday that the Wilpon family would relinquish 80% of the team to Cohen, a hedgefund billionaire, over the course of five years. Granted, for a billionaire, $141.3 million for Alberto Giacometti's "Pointing Man" sculpture can't be seen as all that much.
Regardless of Mets fans' taste in art, this at least shows that Cohen is willing to spend big, meaning the team will have the capital to chase big money free agents for the first time since before the Wilpons were victimized by the Bernie Madoff scandal.
However, it's not exactly a great time to show Mets fans how rich their next owner is considering current ownership wouldn't spend $100 million — let alone $141.3 million — to extend Zack Wheeler, who instead moved to the NL East rival Phillies in free agency.
Mets fans have waited over 30 years since their team's last World Series crown, so getting a majority owner who will spend has to be viewed as a step forward. But don't blame the Flushing faithful for being a little nervous until the Pointing Man is pointing at a Commissioner's Trophy.